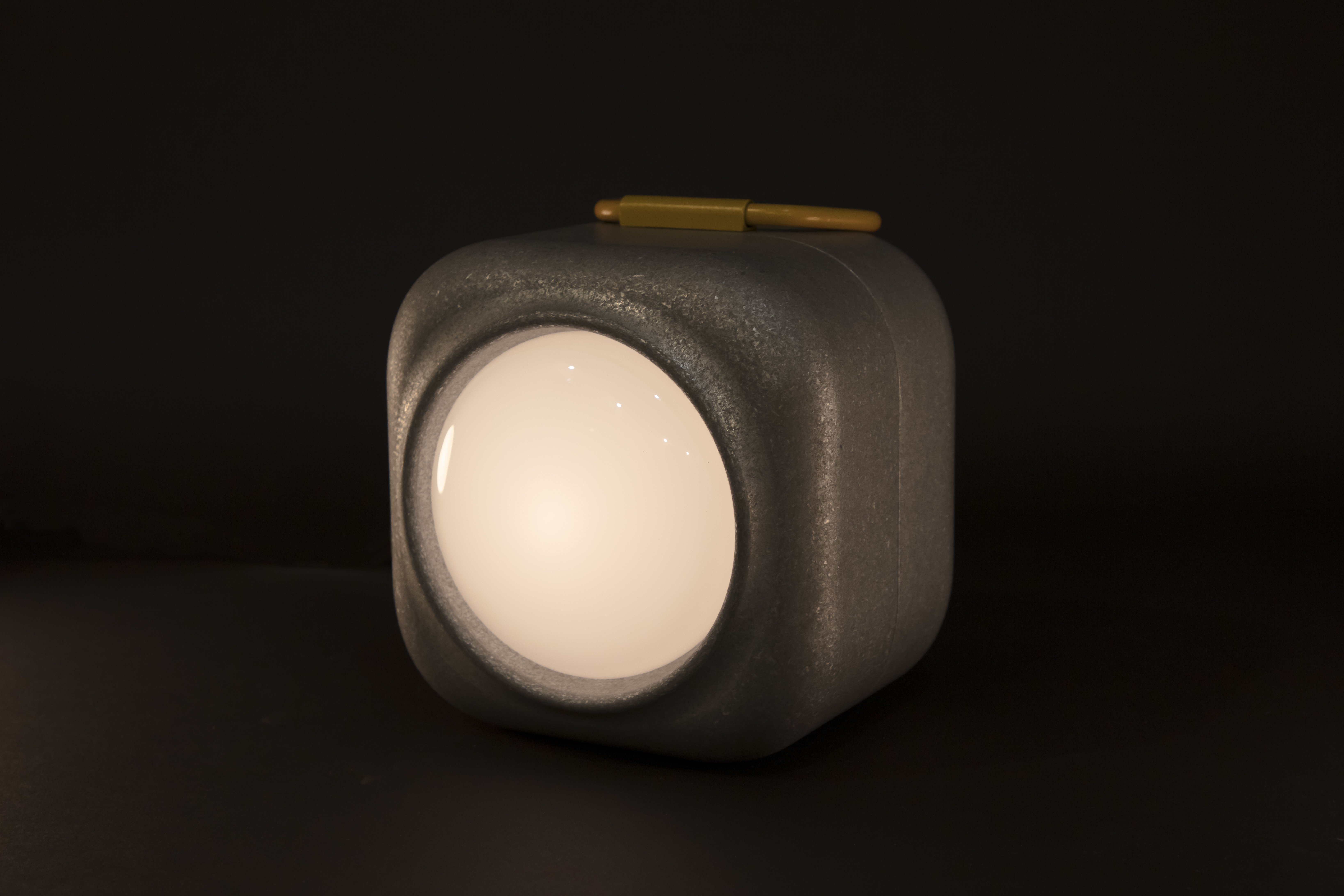 VI Lantern

Inspired by naval lanterns of the 21st century, the VI Lamp echoes the industrial simplicity
of the era. Made from a milled aluminum two part body, the lamp also pays homage to the
concise engineering solutions behind the rugged, utilitarian lanterns. With a dimmable high efficiency LED, the lamp emits a warm soft directional glow elevating the original, purely practical object to one that is suitable for interiors. Special considerations have been made to create a gasket tight seal to allow use outdoors in damp environments.

---
Date of Production: 2021

---
Materials: Tumbled & ceramic coated aluminum, handblown glass, and 2700k LED
---